Commercial Lease Types Explained: Find the Best Lease for Your Business
There are many different types of commercial real estate lease types, each of which suits the needs of different businesses. Which is the right one for you?
By: W. P. Carey Editorial Team
People who are relatively new to leasing commercial real estate often mistakenly think it is similar to a residential lease on a house or apartment. In fact, commercial leases are quite different and often much more complicated. There are different commercial real estate lease types, each of which suits the needs of different businesses and landlords.
It's vital to understand what kind of lease you are being offered for your commercial property so you can ensure it's the right lease for your business. Here are the various lease types and how they work.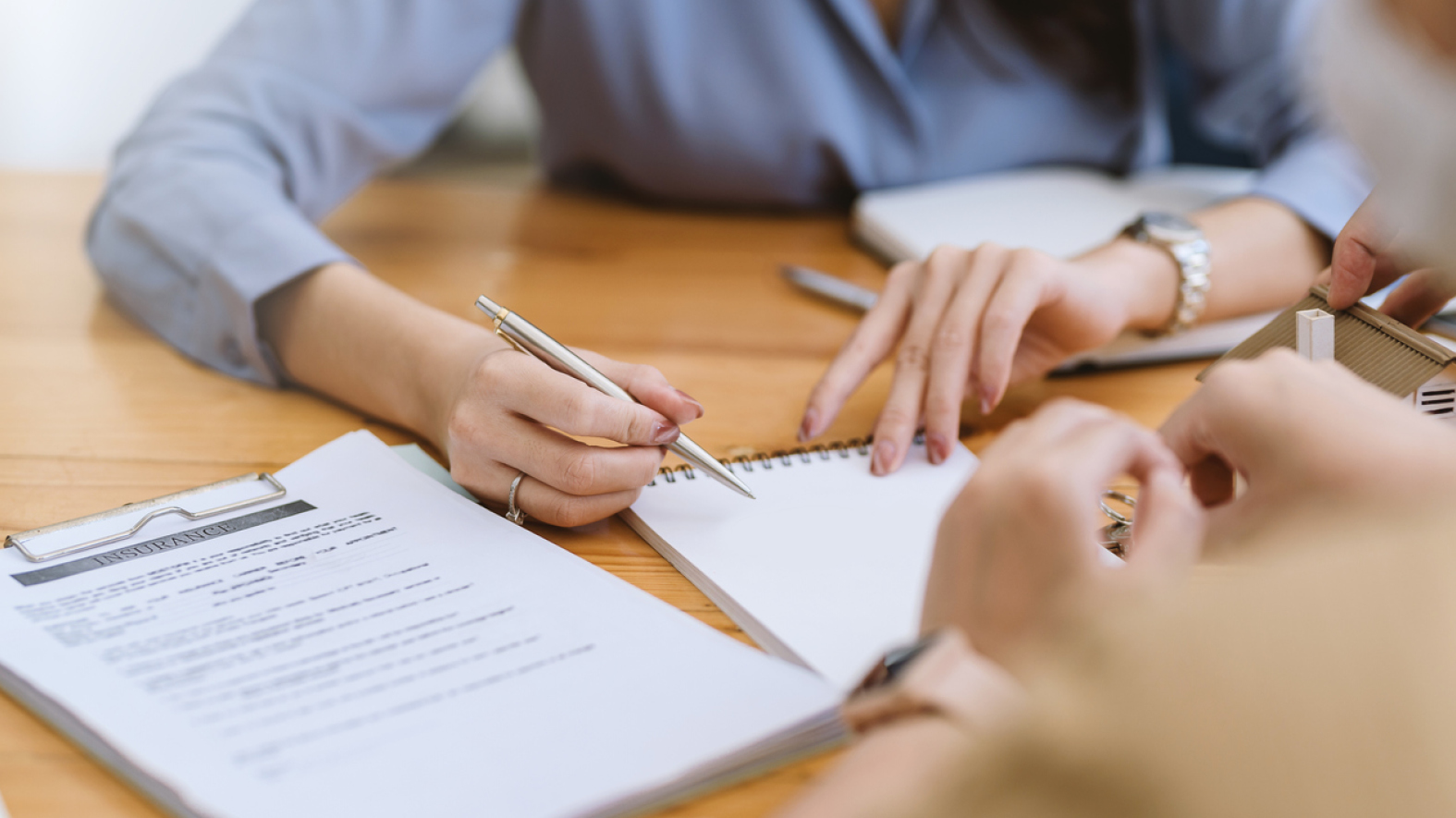 Gross Lease
A gross lease is one where you pay a flat rental fee that includes everything. This means taxes, insurance, utilities and maintenance costs are all included in the lease. You might compare this with the rare residential lease that includes utilities and possibly cable.
Gross leases work well if you are renting office space or retail space in a mall. The lease is calculated to include your share of all of the common operating costs of the space. In other words, your rent will include a prorated share of real estate tax, utilities, building insurance and janitorial costs. This allows landlords to avoid having to meter individual spaces.
Gross leases are typically calculated by analysis or past data, but you can often negotiate specific terms of the lease. For example, the standard lease on an office building might include your share of janitorial services in common areas and other common area maintenance, but it can be to your benefit to negotiate a lease that also includes janitorial services inside the office. This saves money because you are paying for extra time from a company that is already coming in vs. hiring a new company altogether.
Modified Gross Lease
This is a lease where you might have negotiated not to pay for certain things, such as electric utility. This is also very common for commercial spaces with multiple tenants.
Full-Service Lease
This is a lease where you only have to worry about your rent. Everything else is handled by the landlord. This is often a lot more expensive than other lease types, but it can be easier to budget as you don't have to worry about, for example, seasonal increases in utility bills. It is also called a service gross lease.
Choosing a gross lease may seem like the simpler option, but you will pay a bigger rent check every month compared to other lease types. You also need to trust that the landlord will keep up their end of the bargain and ensure that everything is paid for, and maintenance gets done when needed.

Net Lease
A net lease, on the other hand, is one which works from the base assumption that the tenant will be taking on responsibility for some or all of the costs of running and maintaining the building.
This is more common with single-tenant buildings such as warehouses or restaurants, although can be executed in multi-tenant buildings as well. A pure net lease makes you responsible for all the costs related to a property. The rent is thus lower, and although you are responsible for other costs you can typically keep operating costs down by exploring sustainable retrofit projects like a solar panel installation if your facility does not already have.
One advantage beyond the benefit of a lower base rent of a net lease is that you often have more control over the property and thereby maintain a sense of ownership. You can, for example, freely choose your own utility providers and maintenance workers instead of being stuck with the landlord's preferred vendor. While your operating costs may be less predictable compared to a gross lease, net leases tend to be long-term in nature so the uncertainty of operating costs is offset by the predictability in rental fees.
Here are the three major types of net leases:
Single-Net Lease
In a single-net lease, the tenant pays property tax and other taxes and rent while the landlord covers everything else. Also called an N lease.
Double-Net Lease
In a double-net lease, the tenant pays taxes, rent and property insurance while the landlord covers everything else. Also called an NN lease.
Triple-Net Lease
In a triple-net lease, the tenant pays all costs related to property management including taxes, rent, property insurance, maintenance and other costs. Also called an NNN lease. This is the most common type of net lease.

Percentage Lease
A percentage lease is a lease where instead of paying a fixed rent, you pay your landlord a percentage of your sales. This includes a certain amount of base rent, and also a negotiated break-even point, which might be a fixed amount or the base rent divided by the agreed percentage. Percentage leases can sometimes be beneficial to both parties for retail space, especially in a mall or shopping center.
The terms can be net or gross, with the amount of the base rent set according to what the landlord is responsible for in terms of operating costs.
Operating versus Capital Lease
Most commercial real estate leases are operating leases, meaning you do not get ownership of the property after the lease is done. In many cases you will be able to renew and renegotiate the lease.
With a capital lease, the property is treated as a purchase for accounting purposes, and you may gain ownership at the end of the lease. Capital leases have fairly strict requirements and are relatively rare in commercial real estate. They are similar to finance leases, where you automatically gain ownership at the end of the lease term.
A ground lease is when you own the building, but another party owns the land it is located on. Ground leases tend to be very long, averaging 50 to 99 years (compared to the 10 to 30 year lease term of net leases and the typically even shorter gross leases). While ground leases can offer you full control over the building, with some limitations, you are adding another stakeholder with other interests and opinions. It can also be harder to get out of a ground lease if you need to relocate your business.
So, what is the best type of commercial lease agreement? The answer is that it depends on your business and the kind of space you are leasing. W. P. Carey is a long-term owner of real estate focused on triple-net leases. We primarily own single-tenant industrial properties that tend to be critical to business operations and therefore unlikely to be vacated for many years. This type of lease makes the most sense for these businesses as it gives the tenant full operational control over the property and is most similar to ownership. The added benefit of selling to W. P. Carey is that we are a long-term holder of real estate and do not look to flip our assets. We have a vested interest in maintaining the quality of our portfolio and pride ourselves in serving as a partner to our tenants should you have additional real estate or capital needs past the point of initial sale. That said, with nearly 50 years of experience providing customized solutions to our sellers, W. P. Carey can work with you on a lease type that is best for you and your business. Want to learn more? Start the conversation with W. P. Carey today!
Associated topics to browse: