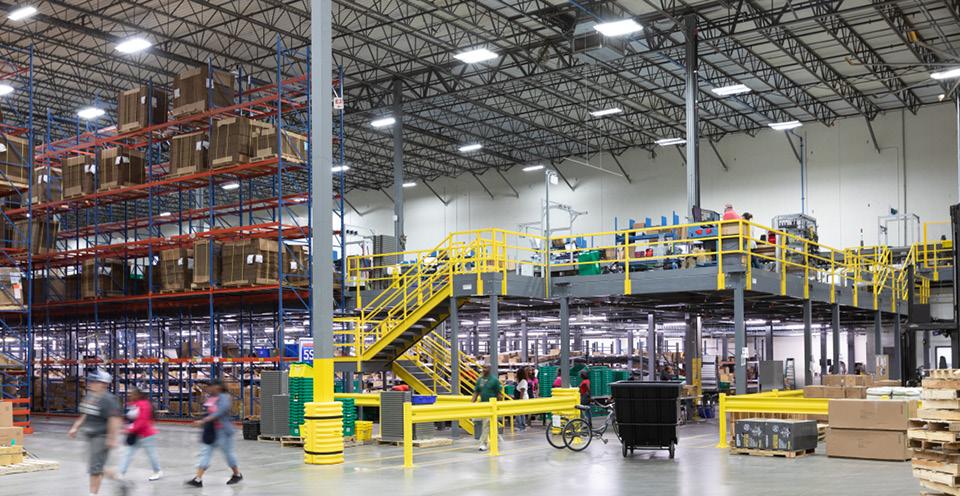 Build-to-suit expansion funding for existing tenant
W. P. Carey supports growing tenant with two one-million-square-foot build-to-suit expansions
Harbor Freight Tools
Description: Harbor Freight Tools is a privately held family tool and equipment retailer which operates a chain of retail stores, as well as a mail-order and e-commerce business. The company employs over 20,000 people in the U.S. and has over 1,100 locations in 48 states.
Total Investment: $115 million (includes $32 million initial investment and $83 million in follow-on expansion investments)
Transaction Type: Build-to-suit*
Location: South Carolina
Total Square Footage: 3 million square feet
Facility Type: Distribution facility
In 2011, W. P. Carey acquired Harbor Freight's one-million-square-foot distribution facility in Dillon, South Carolina for $32 million. The facility is mission-critical to Harbor Freight and serves as the hub of its East Coast supply chain. Following its initial investment, W. P. Carey agreed to fund two follow-on build-to-suit expansions for a total additional investment of $83 million, bringing the total square footage of the facility to three million. The expansions tripled Harbor Freight's footprint in South Carolina and enabled the tool retailer to nearly double its workforce in the region and continue expanding its business.
This is a great example of how W. P. Carey can serve as a long-term partner to its tenants and work with them to strategically fund expansion plans without any upfront capital expense or equity required.
"Since we opened our first facility here in 2001, the company has continued to grow and so has our need for a larger distribution center. We've made an investment in Dillon, we've become part of the community, and we're proud to expand our presence in this region."
Eric Smidt, CEO and Founder, Harbor Freight Tools

*In a build-to-suit, W. P. Carey funds and manages the construction of a new facility or the expansion of an existing one custom-built to meet the unique specifications of a prospective or existing tenant. Upon completion of construction, the company enters into a long-term net lease with W. P. Carey, while securing full operational control of the new or expanded facility.