Mark Foresi
Capital Markets, Investor Relations & Strategy
Executive Director
Employee Spotlight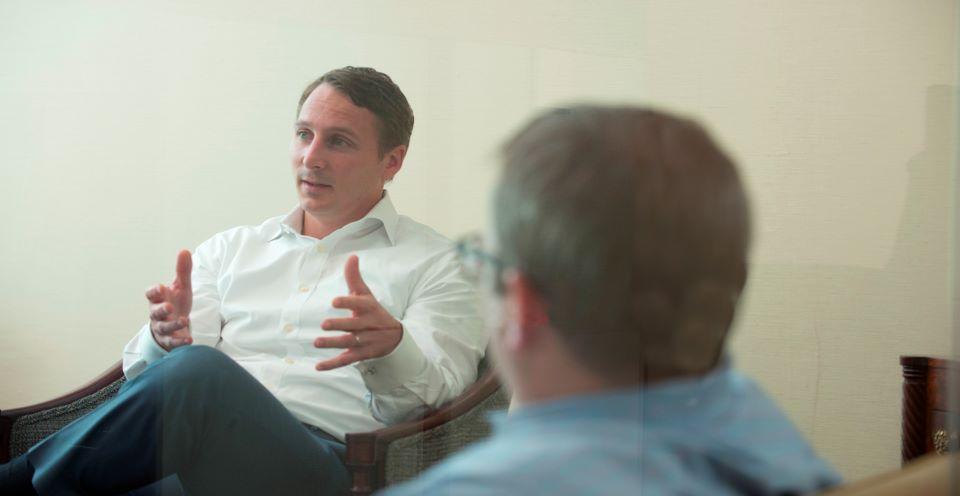 "I'm an Executive Director on the Capital Markets, Strategy and Investor Relations team and in this role I wear a few hats. On the capital markets side, I work on raising capital in the public and private markets so we have the fuel we need to invest in real estate and grow the business. With respect to strategy, my role is somewhat broadly defined but it really comes down to helping establish strategic objectives for the company, answering key business questions and evaluating potential M&A opportunities. On the investor relations side, I primarily focus on the communication around a capital markets or M&A transaction and am involved in the quarterly earnings process."
Describe your career journey.
I've actually worked in real estate in a few different capacities throughout my career. My first introduction to real estate was working for a company that renovated multi-family homes during college. After college, I joined a corporate development program at a bank rotating through different departments and accepted an offer to join the real estate finance group based in Manhattan. This is really where my interest in real estate developed and what better place to learn the industry than in one of the most dynamic real estate markets in the world.
After a few years I went back to business school and viewed it partially as an opportunity to test drive other areas of interest. I did my summer internship in investment banking covering media companies. While I liked the work I was doing, I found myself naturally gravitating back toward real estate and ended up joining the real estate investment banking team at Royal Bank of Canada after graduating. I spent a few years there working across a variety of advisory and capital raising mandates for REIT clients – which is how I was introduced to W. P. Carey. I was approached for an open position on the capital markets team and the rest is history. 
What do you think it takes to succeed at W. P. Carey?
First, be a good teammate. Embrace opportunities to collaborate with others and actively seek out ways to contribute that add value.
Second, be open-minded. It's important to listen to the perspectives of others, even if they contrast with your own. There is tremendous value in listening to what others have to say.
Lastly, remember to have fun. Maintaining a healthy work-life balance is key.
What's the best part about W. P. Carey?
Simply put – I like the people I work with and I enjoy the work that I do. I also value the company's commitment to giving back. During the height of COVID, virtually every company focused inward to understand the impact of the pandemic on their business and employees, and for many this meant pausing or pulling back charitable contributions. Despite the uncertainty we faced, W. P. Carey actually increased its charitable donations – at a time when so many people needed it most. This is an important part of the overall corporate culture.