Gabriela Stout
Accounting
Vice President, Accounting Manager
Employee Spotlight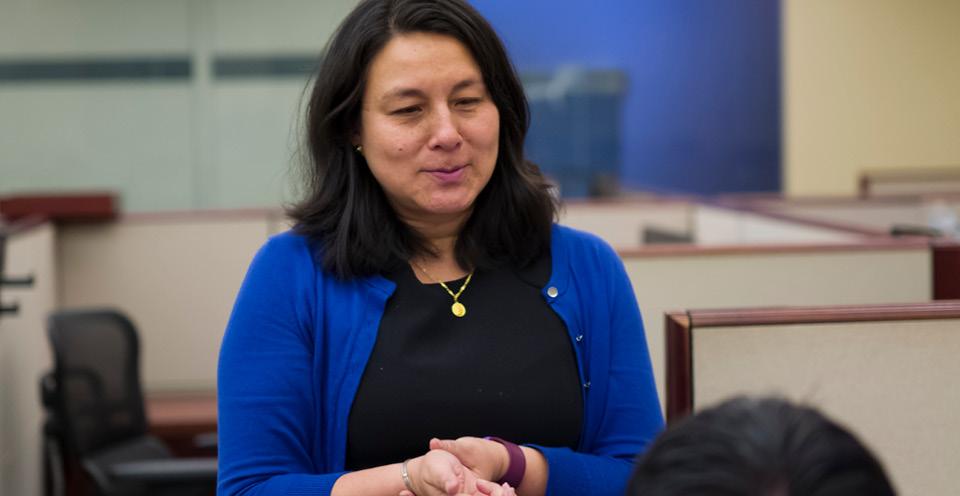 "I am a Vice President and Manager in the accounting group where I am responsible for the company's general and administrative expenses (G&A) in addition to certain non-GAAP metrics such as adjusted funds from operations (AFFO). I work as part of the closing group of accounting which means we are responsible for pulling together financial information ahead of the quarter close. I am also a manager on the investment management side of the business which we are in the process of winding down. In addition, I have a computer science background so I frequently assist others with creating and updating reports."
Describe your career journey.
Something interesting about my career journey is that I actually don't have a background in accounting – my degree is in computer science. My first job was in IT consulting. A few years later, I went to business school at Wharton where I took some accounting classes and got a job working for a consulting firm and then for one of the Big Four accounting firms in the transaction services department where I got my CPA. 
While there, I made the decision that I wanted to have children and start a family, but the nature of my job made that very difficult. The workflow was very unpredictable, the hours were long and my job required frequent travel, so I decided to leave and stay at home for several years to raise my children. I actually returned to work during the 2008 financial crisis – something I would not have been able to do without Wharton's "Career Comeback" program designed to help women re-enter the workforce. The program was co-organized by UBS who ended up hiring me full-time. Again, while I enjoyed my job at UBS, it didn't offer the flexibility I needed for my family, particularly to address the needs of my son who has special needs. I ended up quitting without having another job lined up. 
Shortly thereafter I got a call from a former co-worker who said one of her friends at W. P. Carey was looking for someone to join the Financial Planning and Analysis (FP&A) group. I went into the office for an interview and immediately after leaving got a call offering me the job.
I started at W. P. Carey's FP&A group, but my son was getting older and required additional attention from me which I wasn't able to offer given the nature of the job. I considered leaving and spoke to my manager about the situation. She asked if I would consider going part time and shifting to a role that was more predicable and offered greater flexibility. That's when I transferred to the closing group in accounting where I've been for over five years. This was a big turning point for me, as I truly felt valued by my employer and was able to have a career that challenged me, but also offered the flexibility I needed to support my family.
What's the best part about WPC?
Definitely the people – the team we have in accounting is outstanding. It's hard to find a workplace where you have both smart, driven colleagues, but also an environment that is nurturing and warm. W. P. Carey has that. Everyone has each other's back and you feel supported every step of the way. 
I also love the culture of flexibility. It's not only in the work-life balance, but also the flexibility to change and adapt. I am a Latin woman and an immigrant from Peru and part of W. P. Carey's recently launched Diversity & Inclusion Committee. It's been really rewarding for me to join a group like that and help make an impact at our company. 
What do you think it takes to succeed at WPC?
You need to be dedicated and willing to learn. Smarts only take you so far. Be open to taking both risks and new opportunities. Have a "big picture" outlook and understand how your work impacts the company as a whole. Be a team player and support those around you; be an active part of the culture. 
W. P. Carey is not an "up and out" workplace where if you don't get promoted quickly you won't succeed. People at W. P. Carey tend to stay for the long haul and are committed to their work and each other.