Is the Net Lease Industrial Market Still "Red Hot"? 
While overall transaction volume is down for the year, the long-term fundamentals for the sector remain strong
By: W. P. Carey Editorial Team

The single-tenant net lease industrial market has been on fire in recent years. Buoyed by e-commerce growth, industrial properties were seeing record low cap rates and record high competition from investors following the COVID-19 pandemic. However, the sector has not been immune to recent macro-economic volatility. In fact, quarterly transaction volume fell more than 46 percent in the first quarter of 2023, making it the slowest quarter reported by the net lease industrial sector since mid-2017. 
Does this mean that the industrial market is losing its steam? While some investors are waiting on the sidelines, trends including onshoring, supply/demand dynamics and rising interest in sale-leasebacks will help bolster the industrial market in the long term. Here's why: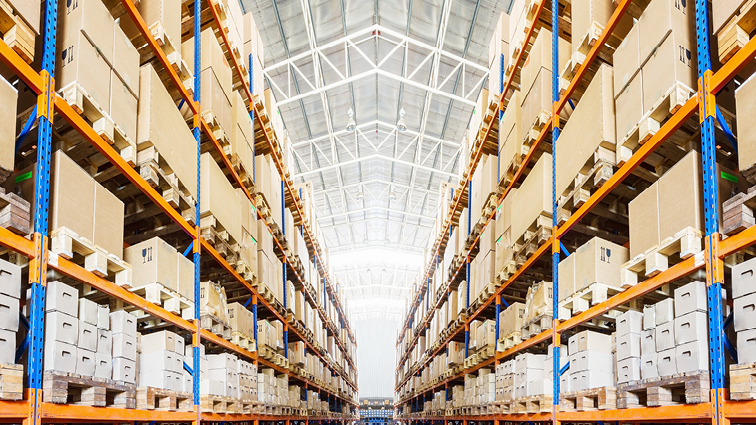 Impact of onshoring
Supply chain issues during the pandemic have been a major catalyst for onshoring in the industrial market. Having manufacturing facilities overseas meant accessibility was limited (or in some cases, completely restricted), which had a major impact on companies' ability to get their product to consumers. As a result, more companies have focused on bringing their facilities back to the U.S., which has only been supported by lower labor-related costs, better automation technology and an accessible highway and interstate system. Technology companies have largely been leading the onshoring charge, with companies like Intel, Micron and Texas Instruments committing to building large manufacturing plants in the U.S. This has led to a steady rise in demand for warehouse and industrial spaces from U.S. companies, with notable growth seen in the Southeast. 
Supply/demand dynamics
After several years of growth post-COVID, warehouse construction is on the decline due to higher interest rates, a slower economy and Amazon's reduced spend on new facilities for 2023. 6,700 warehouses are expected to be built in 2023, a 35% reduction compared to the 10,000 built in 2022. Despite this, e-commerce growth is expected to keep demand for warehouse space strong, with rents anticipated to increase over the next year. The good news for investors is that cap rates are also on the rise – up 35 basis points from record lows in 2022. As the buyer-seller price gap continues to close, more investors will likely jump back into the market, strengthening transaction volume in 2024.
Uptick in sale-leaseback interest
The volatility in the capital markets environment has certainly been challenging for companies, with cost of capital rising considerably given increasing interest rates. Alternative forms of financing such as sale-leasebacks have come to the forefront as companies look for ways to unlock capital. Sale-leasebacks offer a "naturally accretive" funding source, particularly for companies that own fungible, mission-critical real estate and are willing to sign a long-term lease. Industrial facilities have inherent criticality which makes them uniquely attractive to investors, making owners of these types of facilities great candidates for sale-leasebacks. 
While inflation is starting to cool, experts predict that the Fed won't start cutting interest rates until 2024, which will encourage more industrial companies to pursue a sale-leaseback. With more opportunities likely coming to market and investors poised to execute (particularly all-equity buyers), we believe industrial will maintain its position as the "darling" of net lease for the foreseeable future. 
 
Associated topics to browse: