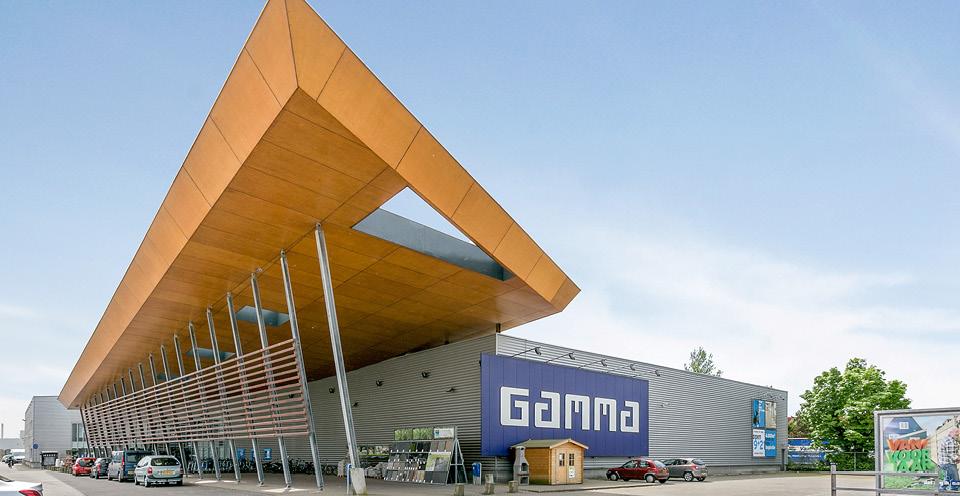 Acquisition with leading "DIY" retailer in the Netherlands
W. P. Carey funds a portion of the capital stack for corporate M&A transaction
Intergamma
W. P. Carey funds a portion of the capital stack for corporate M&A transaction
Description: Operating under the Gamma and Karwei brands, Intergamma and its franchisee-shareholders represent the leading DIY retailer in the Netherlands, with a history dating back more than 85 years.
Total Investment: $178 million
Transaction Type: Acquisition of existing lease*
Location: Netherlands
Square Footage: 1.5 million square feet
Facility Type: 36-property retail portfolio
In 2018, W. P. Carey completed a $178 million acquisition of a 36-property retail portfolio with Intergamma, the leading "Do-it-Yourself" retailer in the Netherlands with a history dating back more than 85 years. The portfolio is located across the Netherland's three largest cities—Amsterdam, Rotterdam and The Hague and comprises over 1.5 million square feet. The portfolio represents approximately 80% of Intergamma's owned retail footprint and is critical to its ongoing operations.
Proceeds from the transaction were used to fund a portion of the capital stack for an initial corporate acquisition and provided ongoing capital for Intergamma's future acquisitions and planned construction and expansion projects. The Intergamma acquisition enabled W. P. Carey to further diversify its portfolio with a market-leading tenant in a defensive industry largely insulated from e-commerce disruption.
"We are pleased to have W. P. Carey as our long-term landlord. Now is an exciting time in the history of Intergamma and as we look to progress our own business strategy, I take comfort in knowing W. P. Carey has the financial resources and team to support our current and future real estate needs."
Harm-Jan Stoter, CEO of Intergamma

*In an acquisition of an existing lease, W. P. Carey will acquire a single-tenant property subject to an existing net lease. This type of transaction enables the previous property owner to achieve a number of different objectives depending on their needs. For example, exit a property that no longer fits its strategy, liquidate a finite-life fund or generate proceeds to invest in new properties or for M&A activity.