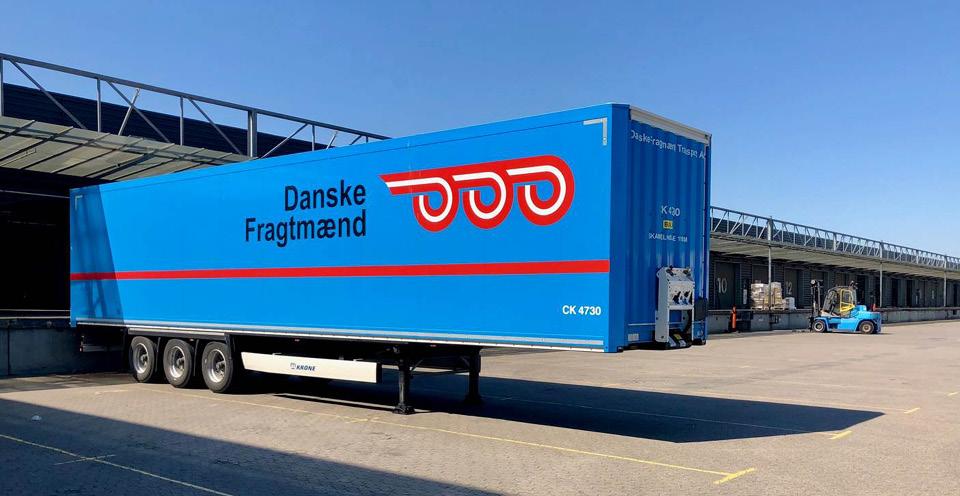 Acquisition of existing lease and follow-on investment
Danske Fragtmænd
W. P. Carey provides exit strategy for institutional investor and follow-on capital to support tenant's expansion plans
Tenant Description: With a history dating back more than 100 years, Danske Fragtmænd is the leading freight carrier for business-to-business freight solutions in Denmark. It holds a dominant market share of approximately 50% in its segment, twice the size of its nearest competitor, with approximately 40,000 customers and nine million annual consignments.
Total Investment: $199 million (includes $188 million initial investment and $10.5 million follow-on acquisition)
Transaction Type: Acquisition of existing net lease*
Location: Denmark
Square Footage: 2 million square feet
Facility Type: 15 logistics assets and one corporate HQ
In 2018, W. P. Carey acquired a portfolio of 14 logistics assets and one corporate headquarters located across Denmark for $188 million from a leading UK-based international investment group. The institutional seller acquired the portfolio in 2015, but was looking to divest of the assets following its £11 billion merger with what is now known as Standard Life Aberdeen and subsequent shift in the combined company's geographic investment strategy.
In addition to providing a quick and efficient exit strategy for the institutional seller, W. P. Carey has since grown a strong relationship with the tenant, Danske Fragtmænd, the leading Danish freight carrier for B2B freight solutions. In 2019, W. P. Carey agreed to acquire an additional logistics facility, which at the time was being built by a local real estate investor. Upon completion in 2020, W. P. Carey acquired the strategically located, brand new logistics facility and leased it back to Danske, enabling them to grow their footprint and expand market share across Denmark.
Both investments were secured off market thanks to W. P. Carey's decades of experience investing in real estate and ability to provide the certainty of close and ease of execution that sellers require. These investments marked W. P. Carey's first in Denmark, expanding its existing Nordic portfolio. W. P. Carey has been investing in the Nordics since 2001 and has acquired over $1 billion (€800 million) of assets in the region, including assets in Finland, Sweden and Norway.
"We are pleased to have W. P. Carey as our landlord and long-term partner. We look forward to working together in the future as Danske Fragtmænd seeks to expand its market share across Denmark."
Jørn P. Skov, CEO, Danske Fragtmænd

*In an acquisition of an existing lease, W. P. Carey will acquire a single-tenant property subject to an existing net lease. This type of transaction enables the previous property owner to achieve a number of different objectives depending on their needs. For example, exit a property that no longer fits its strategy, liquidate a finite-life fund or generate proceeds to invest in new properties or for M&A activity.