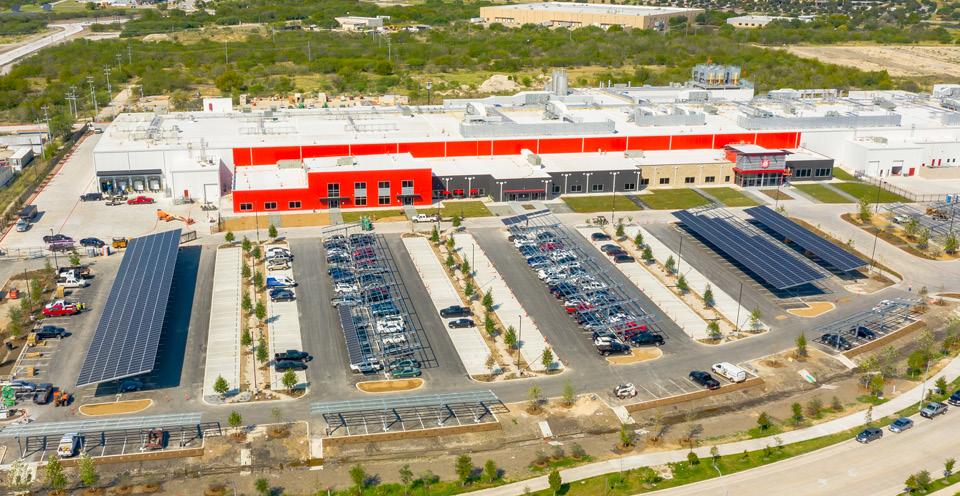 Build-to-suit of food production plant for existing tenant
Cuisine Solutions
W. P. Carey funds construction of new LEED-registered facility and provides additional capital for building improvements at tenant's Virginia facility (previously acquired by W. P. Carey in 2012)
Description: Cuisine Solutions is the world's leading manufacturer and distributor of sous vide foods. Headquartered in Sterling, Virginia, Cuisine Solutions services more than 22,000 restaurants and 6,000 retailers, as well as first and business class on the top 10 airlines in the world, and major hotels.
Total Investment: $75 million (excludes $10 million TI allowance)
Transaction Type: Build-to-suit*
Location: Texas
Square Footage: 312,000 square feet
Facility Type: State-of-the-art food production facility
In 2019, W. P. Carey agreed to invest $75 million in the build-to-suit of a state-of-the-art food production facility in Texas with its existing tenant, Cuisine Solutions, the world's largest manufacturer and distributor of sous vide food to hotel chains, airlines and restaurants such as Starbucks and Panera Bread. As part of the overall transaction, W. P. Carey also agreed to fund an additional $10 million for tenant improvements completed at Cuisine's Virginia facility, which W. P. Carey acquired in 2012 for $26 million. Construction of the 312,000-square-foot San Antonio facility was completed in 2020 to help the growing company keep up with demand from new and existing customers. The innovative, LEED-registered facility features a water recycling program, electric charging stations and is home to the largest community solar installation in San Antonio, which provides clean, renewable energy directly to the San Antonio power grid. The plant was also named "2021 Sustainable Plant of the Year" by Food Engineering Magazine and "Best Industrial Development of 2020" by the Business Journal.
"The long-term investment from W. P. Carey enabled us to fund our long-term operational needs with a new global food processing facility, while also upgrading our existing Virginia facility. Our ongoing relationship and positive experience working with W. P. Carey on the original financing of our Virginia facility made them the obvious capital partner for this transaction."
Stanislas Vilgrain, Chairman of the Board, Cuisine Solutions
*In a build-to-suit, W. P. Carey funds and manages the construction of a new facility or the expansion of an existing one custom-built to meet the unique specifications of a prospective or existing tenant. Upon completion of construction, the company enters into a long-term net lease with W. P. Carey, while securing full operational control of the new or expanded facility.