Aastha Tibrewala
Asset Management
Vice President
Employee Spotlight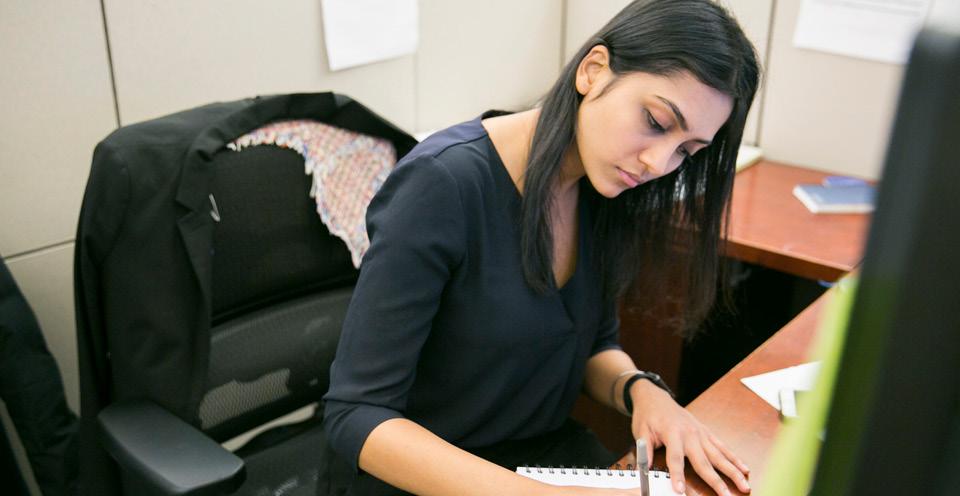 "I am a Vice President on the Asset Management Team and my team is responsible for managing the portfolio and all post-acquisition transactions such as restructurings, redevelopments, dispositions, re-leasing and discretionary capital investment opportunities with existing tenants. I am also the Head of Portfolio R&D, which is a team effort of delving into our portfolio and getting a 360 view on the actual real estate – including unique physical features of each asset class, how properties in the portfolio compare to each other, understanding trends and what's best in class, among other things. The findings from these projects help inform new investments and asset management strategy." -- Aastha
Describe your career journey.
I was born and raised in Calcutta (now Kolkata), India and went to the Wharton School for my undergrad. Before starting full-time at W. P. Carey, I had done a few internships in the industry – including a summer at a private-equity firm in the city and a summer at a fund in Singapore. W. P. Carey was my first full-time job after graduation. I was introduced to the firm at an on-campus career fair my senior year. I met a couple people from the team on campus, dropped my resume and eventually got the job.
After spending a year in the New York office, I had the opportunity to move and work on European transactions from the Amsterdam office. I lived and worked there for a little over a year. The move pushed me out of my comfort zone and was an incredible experience both on a personal and professional level. I got to know everyone in the Amsterdam and London offices which was great. I learned a lot working on deals there as each country has a different regulatory environment with a unique tax and accounting code, not to mention a different language and cultural syntax. I also had the opportunity to travel and see a lot of the assets in the European portfolio, which gave me a holistic view of the business. Overall, it was a tremendous growth opportunity and one I am grateful for.
What's the best part about WPC?
This sounds like a cliché but it really comes down to the culture. W. P. Carey is a large, well-capitalized firm with the ability to execute on massive transactions but the culture is that of a small, boutique shop. It's not one of those huge organizations where no one knows who you are – everyone, from my direct team to the CEO, knows me on a first name basis.
And the best part about the culture is how entrepreneurial it is. You get to work on projects from inception to completion – not just on a tiny piece of the puzzle – which is very rewarding. You're encouraged to think, not just 'do', and you know the impact that each task you're working on has on value creation, both at the asset and corporate level.
What do you think it takes to succeed at W. P. Carey?
Intellectual curiosity for sure. You don't need to know everything but you need to be willing to learn. Creativity is also a big one. More often than not, a cookie cutter approach to a transaction isn't the optimal one. Every building, every tenant, every market and every deal is different so thinking outside the box can be valuable. 
And of course staying grounded and the willingness to go the extra mile – those never hurt.