Project Management Teams Deliver Big Value for Tenants
The current development market is challenging, but for companies on a lease, a landlord's dedicated project management team may provide an answer
By: Charlie Stocks  |  Asset Management
Original article posted on GlobeSt.com on November 28, 2022

There's no question that the current real estate development market is challenging. Inflation remains at its highest level in 40 years, interest rates are projected to keep rising and supply-chain bottlenecks continue to disrupt commerce, leading to spikes in construction costs and longer lead times for materials and equipment. Today's construction hurdles are being compounded by limited inventory of vacant real estate for certain property types, leaving companies with limited options for additional square footage or property upgrades. 
The good news is that companies that lease their building may be in luck thanks to a high-value service some landlords are offering: a dedicated project management team. Project management teams come in all shapes and sizes, but they have the potential to handle all types of development projects (e.g., expansions, renovations and build-to-suits) as well as deliver turnkey solutions. REITs and other longer-term investors will often invest in these teams, priding themselves on being a partner to their tenants for the duration of the lease and beyond.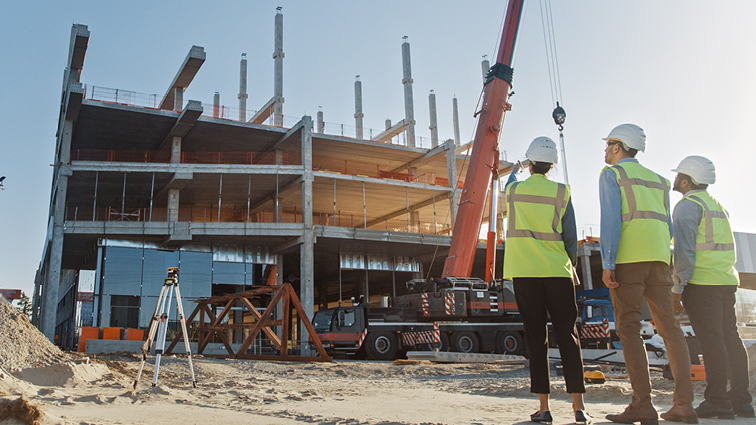 Project management teams manage everything from conceptual planning to design to construction management, assembling a team of architects, consultants and contractors. This holistic service is particularly valuable since most tenants don't have the resources—be it the capital, relationships or expertise—to execute these projects themselves. And leveraging their landlord's project management team is often more efficient and cost-effective than hiring a third-party developer, and enables them to focus on their core business, which is most likely not real estate development.
In today's market, having access to a dedicated project management team with a shared interest in their tenant's business and the expertise to effectively navigate current challenges is more valuable than ever. Here's why: 
Renovate, modernize or convert an existing building  
Project management teams can adapt an existing building to reflect the tenant's evolving real estate needs. This could encompass a full renovation and modernization of an outdated building or converting one property type to another (e.g., office to R&D) to reflect a changing business model. Moreover, with prices continuing to increase having a project management partner that can finance the upfront costs associated with these projects is critical. In addition, working with a project management team that understands the ins and outs of a tenant's business along with being able to offer a tailored approach means the final product will be ideally suited to the tenant's long-term needs, in comparison to if the tenant worked with a third-party developer. 
Expand an asset to accommodate a need for more space
In order to continue growing, many tenants need to expand their real estate footprint to make room for more equipment, inventory and more. However, record-low availability of real estate means that many tenants can't find the additional space they need. An in-house project management team can help by working with tenants to expand their existing space to accommodate growing business needs. A huge benefit of this approach is that tenants can typically continue operating in their existing facilities during an expansion, offering minimal disruption to day-to-day operations. 
Retrofit an existing space to make it more sustainable
With energy costs continuing to soar, there's never been a better time for tenants to update their properties to make them more sustainable. In-house project management teams can work on a variety of sustainability projects including renewable energy opportunities – such as solar panel installations – energy efficiency retrofits and green building certifications. These sustainable projects can reduce tenants operating costs and help reduce scope 1 and 2 emissions to align with their sustainability goals. 
Conclusion
For landlords, investing in a project management team is a win-win. Turnkey project management solutions add value for tenants by adapting their property to meet their long-term needs, helping increase lease renewals while also improving the overall quality of the portfolio. From an investment perspective, having a project management team also provides a steady pipeline of attractive internal investment opportunities, while enabling the landlord to have project oversight on deals where they are also serving as the capital provider. 
Associated topics to browse: