Five Milestone Moments to Commemorate Five Decades of Investing for the Long Run® 
By: W. P. Carey Editorial Team
This year marks W. P. Carey's 50th anniversary, the company's most exciting milestone yet. Throughout its history, the company has gone through different stages on its journey from a small, privately held investment management firm to a $24 billion publicly traded REIT – but through all the twists and turns, at its core has remained dedicated to Founder Wm. Polk Carey's commitment to Investing for the Long Run. To commemorate five decades, W. P. Carey reflects on five defining moments in its history and celebrates how far it has come since its humble beginnings. Raise a glass and cheers to #50yearsofWPC!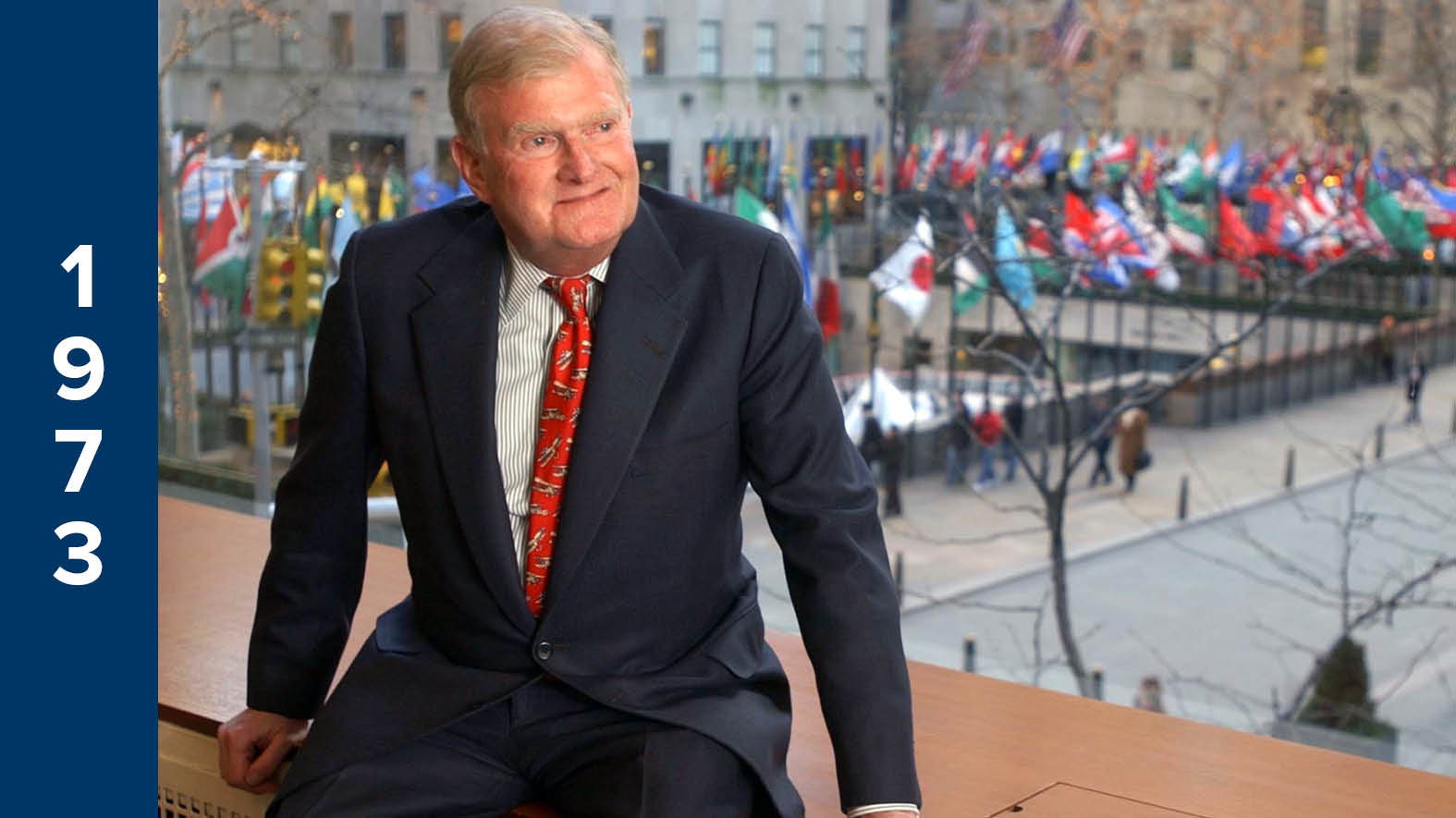 1. W. P. Carey & Co is founded by Bill Carey 
W. P. Carey Founder Bill Carey was a born entrepreneur. As a child he sold soda and writing ink he made in his basement to his neighbors. When he arrived at college to begin his freshman year, he soon discovered he owned something many of his schoolmates did not – a small dorm room refrigerator. Seeing an opportunity, he purchased as many refrigerators as he could afford and leased them to his schoolmates for a small fee. By the end of his sophomore year, he had made over $10,000.
This simple idea laid the groundwork for the founding of W. P. Carey (then W. P. Carey & Co) on April 3, 1973. Through W. P. Carey, his goal was twofold; to support growing companies with an immediate cash infusion through the purchase of their real estate and to provide individual investors with the opportunity to easily invest in income-producing real estate without the significant financial burden of purchasing an investment property.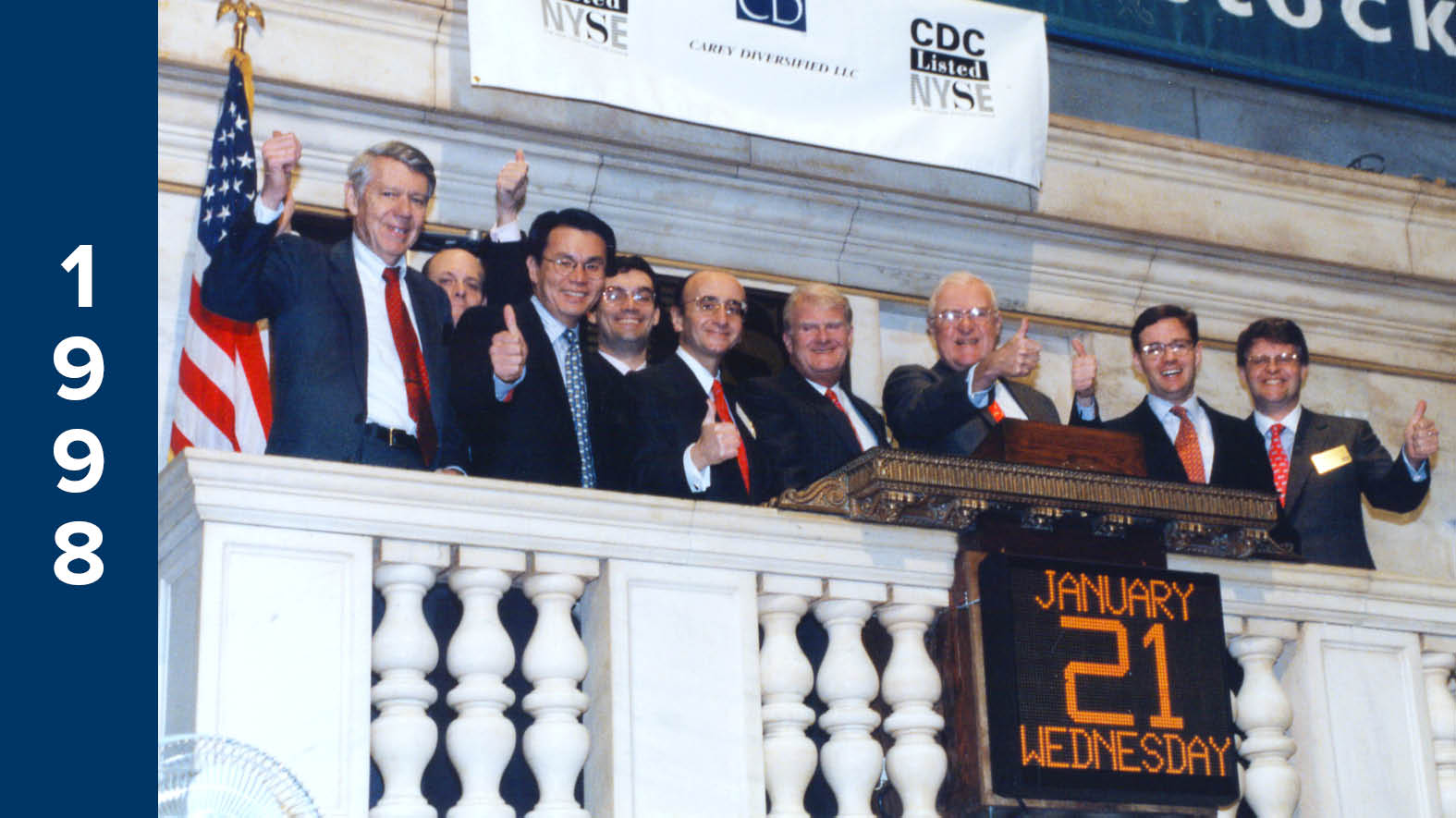 2. W. P. Carey Begins trading on NYSE
On January 21, 1998, Carey Diversified LLC – the consolidation of Corporate Property Associates 1-9 which would later merge with W. P. Carey & Co to become W. P. Carey – began trading on the New York Stock Exchange under the ticker symbol "CDC" (now "WPC"). When the company started trading, it had a portfolio of 198 properties in 37 states. This milestone made W. P. Carey accessible to all investors and broadened the company's opportunities for future capital. It was also the year W. P. Carey issued its first dividend, laying the foundation for its reputation today as a reliable income-producing stock. This year, W. P. Carey celebrated 25 years of trading on the NYSE!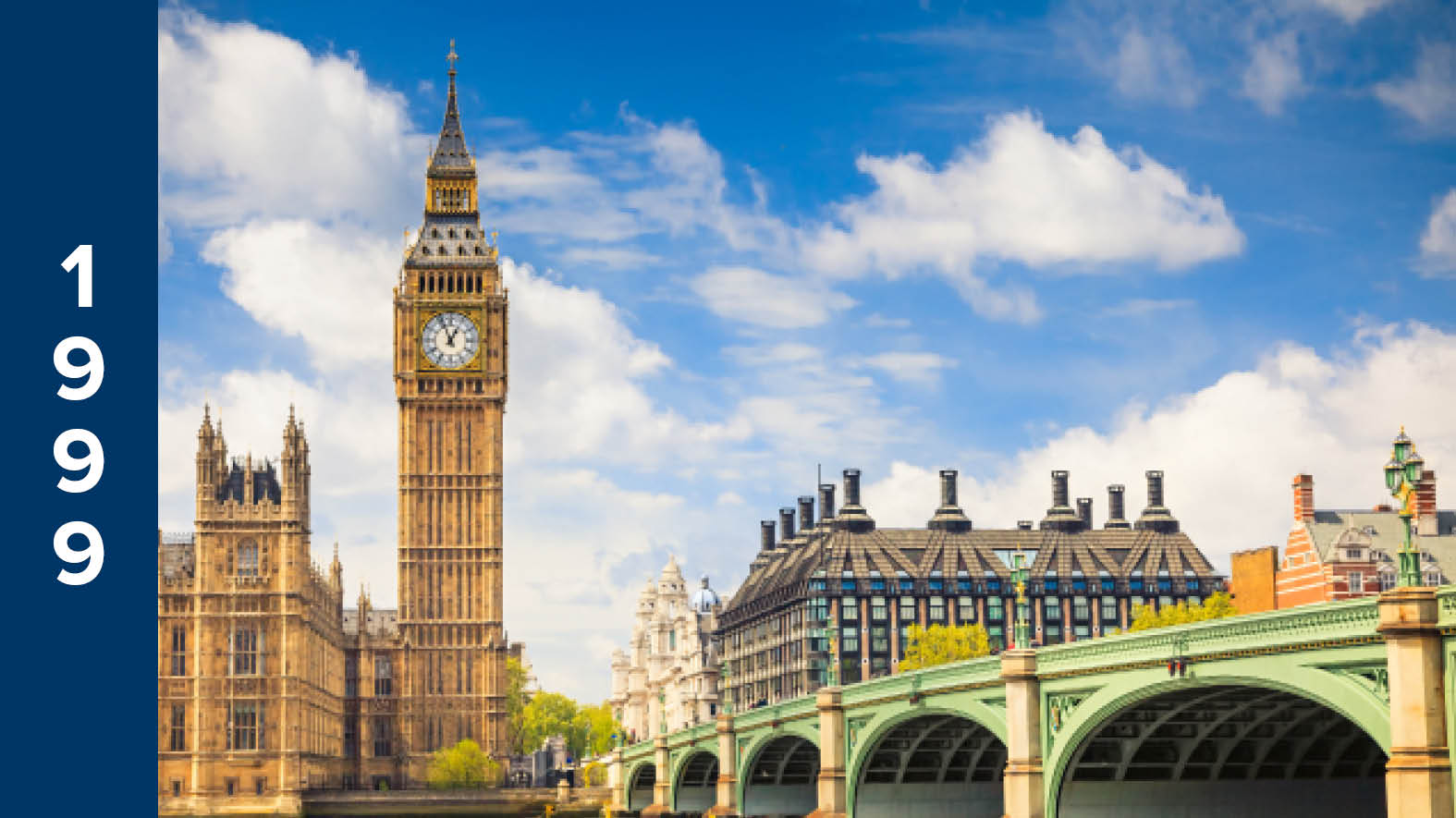 3. W. P. Carey expands to Europe with opening of its London office
In 1999, W. P. Carey expanded into Europe with the opening of its London office. This launched a whole new avenue of investment opportunities and reinforced the company's commitment to diversification – now across geography, in addition to property type and tenant industry. W. P. Carey was among the pioneers of the sale-leaseback model in Europe, helping to introduce the financing tool and its benefits for corporate owner-occupiers seeking capital. In 2008, W. P. Carey further grew its European foothold with the launch of its Amsterdam office. To date, W. P. Carey has invested over €8 billion in Europe, building a portfolio of more than 600 European assets across 20+ countries.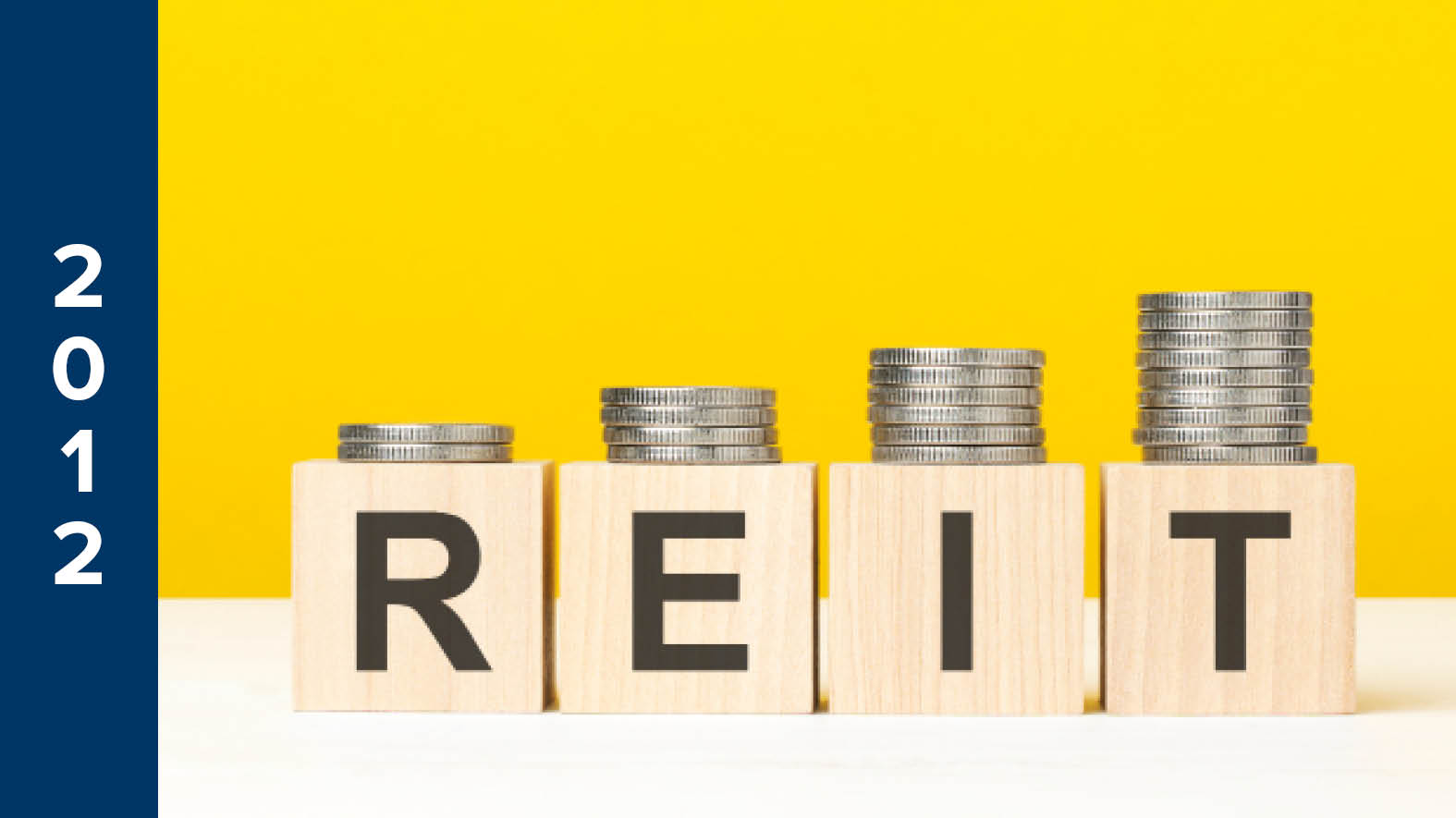 4. W. P. Carey converts to a REIT
On September 28, 2012, W. P. Carey converted to a Real Estate Investment Trust. Somewhat limited by its existing structure, the REIT conversion helped increase the company's visibility and expanded its access to institutional capital. As a result, W. P. Carey was able to significantly increase the size of its portfolio, grow dividends and diversify its shareholder base with both active and passive REIT investors. In 2014, the company completed its inaugural public equity and US bond offerings and received investment-grade ratings from Moody's and S&P.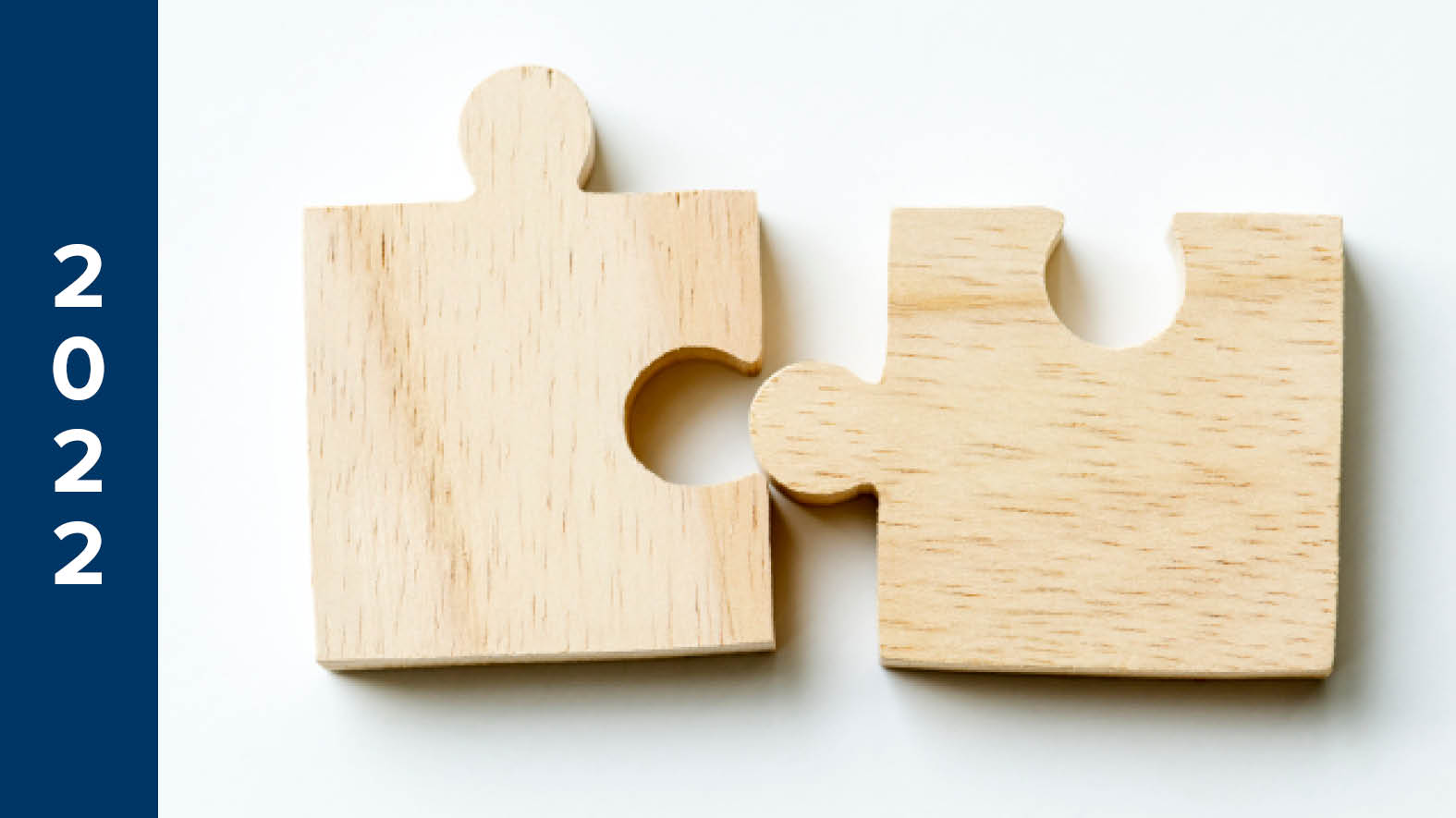 5. W. P. Carey concludes its exit from the non-traded REIT business
On August 1, 2022, W. P. Carey announced the completion of its merger with its final Corporate Property Associates program, CPA®:18 – Global. This marked the exit of the company from the non-traded REIT business, effectively completing its transition to a pure-play net lease REIT. This transition enabled W. P. Carey to not only simplify the business, but become a more valuable company with improved earnings quality, enhanced size and scale, improved cost of capital and a strong, more flexible balance sheet. Today, this enables W. P. Carey to focus on generating long-term earnings growth and delivering long-term value to its shareholders.
Closing Thoughts
While reflecting on all that's been accomplished over the past 50 years, it's important to also note that W. P. Carey's future has never looked brighter! With a team of talented and dedicated employees and a simpler, stronger company, W. P. Carey is poised to continue delivering on Bill Carey's mission of Investing for the Long Run for many years to come.  
Associated topics to browse: