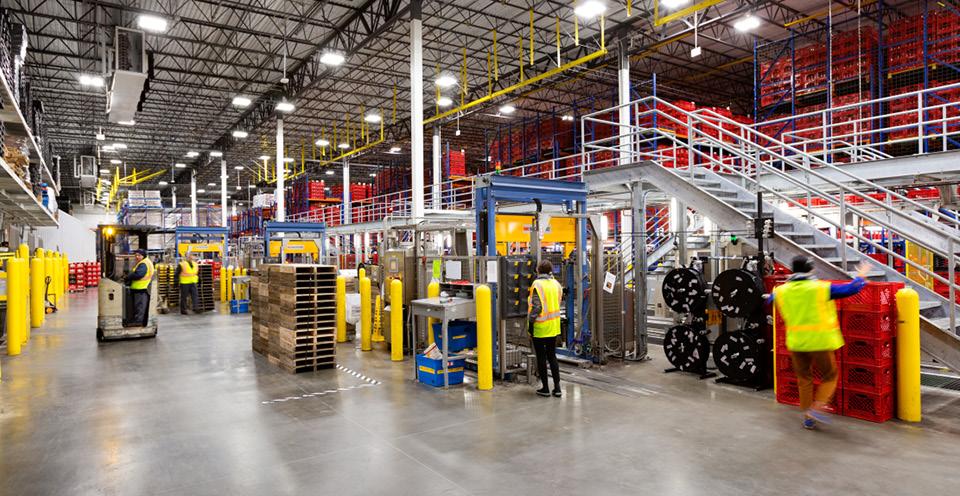 Two sale-leasebacks with leading ice-cream manufacturer
Turkey Hill
W. P. Carey partners with leading ice cream and beverages brand and PE sponsor on a series of sale-leasebacks to unlock growth capital

Seller Description: Turkey Hill is an American brand of ice cream, iced tea and other beverages and frozen desserts distributed throughout the U.S. and internationally.
Total Investment: $84 million (includes $70 million initial sale-leaseback and $14 million follow-on sale-leaseback)
Transaction Type: Sale-leaseback*
Location: Arkansas and Pennsylvania
Square Footage: 493,000 square feet
Facility Type: 2 food production sites

In 2019, W. P. Carey completed a $70 million sale-leaseback of a mission-critical food production and distribution site in Pennsylvania. The site consists of six buildings totaling more than 400,000 square feet and is powered entirely by renewable, clean energy sources through a combination of wind turbines and hydroelectric energy. The company has also implemented green initiatives to eliminate waste, optimize packaging and minimize its environmental impact, making this a particularly important investment for W. P. Carey given the shared commitment to sustainability. The all-equity sale-leaseback was closed within 30 days to meet the tenant's critical timing constraints and provided the tenant sponsor with immediate funding to pay down debt, recapture a portion of its all-cash platform investment and secure funds to help grow its portfolio company's business.
In 2021, W. P. Carey completed a $14 million follow-on sale-leaseback of a 93,000-square-foot food production and distribution site in Arkansas, enabling the company to increase its production volume, in-source previously co-manufactured capacity and offer new novelty products to its customers.

"Given their significant experience, W. P. Carey was the ideal partner for this deal. They were able to apply their real estate expertise to structure and close a transaction within a tight timeframe that maximized the value and flexibility for my client."

JC Asensio, Newmark Knight Frank
*In a sale-leaseback, a company sells its real estate to an investor like W. P. Carey for cash and simultaneously enters into a long-term lease. In doing so, the company extracts 100% of the property's value and converts an otherwise illiquid asset into working capital to reinvest in its business or pay down debt, while maintaining operational control.