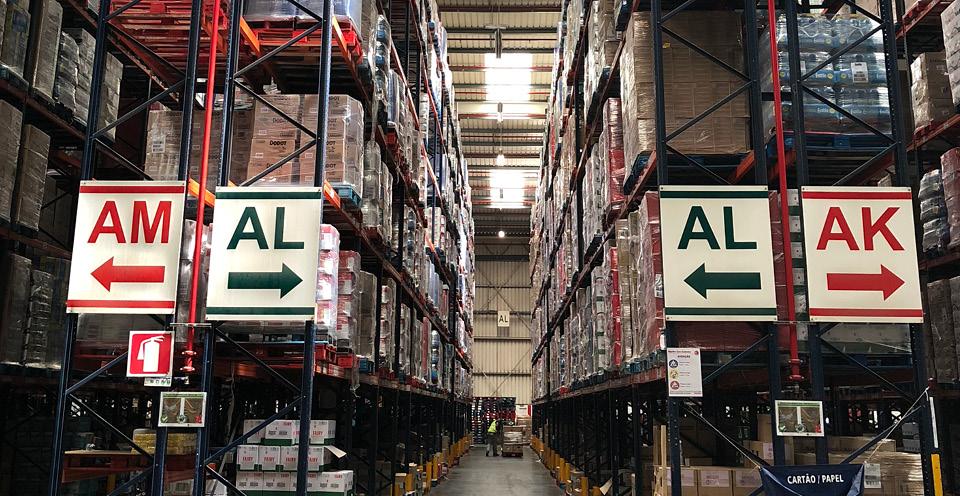 Expansion funding in Portugal for leading food retailer
W. P. Carey provides growing tenant with build-to-suit expansion funding on its mission-critical facility
Sonae MC
Description: Sonae MC is the market leader in food retail in Portugal, with a track record of over 30 years of consistent growth on the back of expanding their store footprint. It is the primary operating business of Sonae SGPS, S.A., a publicly listed Portuguese conglomerate with a diversified portfolio of businesses, including retail, investment management, financial services, real estate and telecommunication services.
Total Investment: $78 million (includes $50 million initial acquisition and $28 million build-to-suit expansion)
Transaction Type: Build-to-suit expansion*
Location: Portugal
Square Footage: 843,000 square feet
Facility Type: Distribution facility
In 2018, W. P. Carey completed the $50 million acquisition of a mission-critical facility and warehouse for Sonae MC, one of the largest Portuguese food retailers. The facility is located in the Azambuja logistics park, Portugal's prime logistics hub, and is Sonae's only warehouse in the region with cold storage for perishable food products. Shortly after the transaction was completed, W. P. Carey agreed to fund an additional $28 million to expand the facility by 300,000 square feet and worked with Sonae to add an estimated 4,000 MWh/year solar roof installation. Construction was completed in 2020, bringing the total square footage to 843,000 square feet and enabling Sonae to execute on its strategic growth plans and meet rising consumer demand. The expansion also received a LEED gold certification for its environmental features. This is a great example of how W. P. Carey can work with existing tenants to help them meet their evolving real estate and capital needs.
*In a build-to-suit, W. P. Carey funds and manages the construction of a new facility or the expansion of an existing one custom-built to meet the unique specifications of a prospective or existing tenant. Upon completion of construction, the company enters into a long-term net lease with W. P. Carey, while securing full operational control of the new or expanded facility.