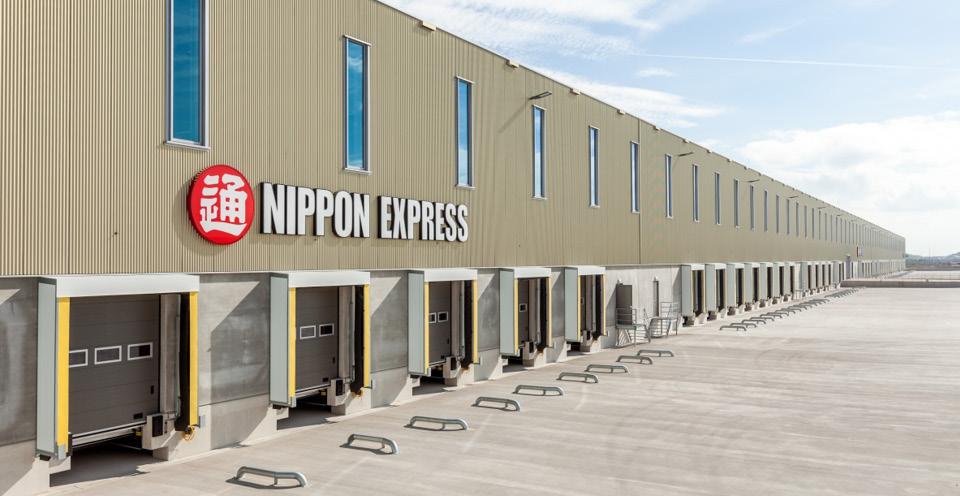 Expansion and sustainability retrofit in the Netherlands
Build-to-suit expansion and solar panel installation with existing tenant
Nippon Express
Description: Based in Tokyo, Nippon Express is the one of the largest third-party logistics companies in the world, with operations in 733 locations across 40 countries.
Total Investment: $63 million (includes $43 million initial acquisition and $20 million build-to-suit expansion)
Transaction Type: Build-to-suit expansion and sustainability retrofit*
Location: Netherlands
Total Square Footage: 1.1 million square feet
Facility Type: BREEAM-certified logistics facility
In 2015, W. P. Carey acquired a modern, BREEAM- and FM-certified logistics facility in the Netherlands for $43 million. The facility is located in the Port of Rotterdam, Europe's largest port and logistics hub, and leased to Nippon Express, one of the largest third-party logistics companies in the world. In 2018, W. P. Carey agreed to fund up to $20 million for a build-to-suit expansion of the property, which was completed in 2019 and added an additional 350,000 square feet. In addition to the build-to-suit expansion funding, W. P. Carey agreed to the installation of a one-million-square-foot solar roof, which is among Europe's largest solar rooftops by generation capacity, generating approximately 14,000 MWh annually. This transaction demonstrates W. P. Carey's commitment to supporting its tenant's growth strategies while investing in a sustainable asset.
"Since W. P. Carey first acquired our facility in 2015, they have served as a true partner and have consistently worked with us to achieve our goals. With their help, we now have one of the largest solar rooftops in the Netherlands, helping us achieve the highest standard of sustainable logistics operations."
Alwin Jonk, Nippon Express
*In a build-to-suit, W. P. Carey funds and manages the construction of a new facility or the expansion of an existing one custom-built to meet the unique specifications of a prospective or existing tenant. Upon completion of construction, the company enters into a long-term net lease with W. P. Carey, while securing full operational control of the new or expanded facility.