Eritt Sinkko
Tax
Vice President, Tax Provisions Senior Manager
Employee Spotlight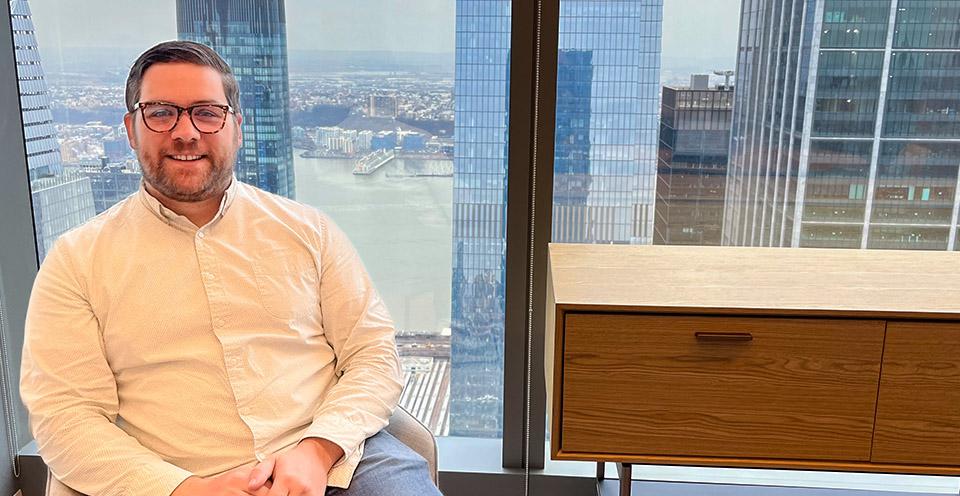 "I'm the Tax Provisions Senior Manager at W. P. Carey. I coordinate the calculation of our income tax journal entries, income tax reporting footnotes and our income tax projections. The primary focus of my role is providing timely and accurate information that can be utilized across the company for each quarter's financial statements. I work closely with both our U.S. and Amsterdam teams – the latter of which is critical as most of our income tax exposure is in Europe."
Describe your career journey.
I went to college at Case Western Reserve University, where I received both undergraduate and master's degrees in Accounting. After college, I worked in public accounting in Cleveland for three years and became a CPA. At that time, my girlfriend (now wife) was in grad school at NYU, so I moved to New York where I continued to work in public accounting, primarily focused on income-tax accounting as well as technology implementations and process improvements. I found out about W. P. Carey through a friend who recommended I interview for an open tax accounting position. Initially, I was surprised a REIT would have a robust in-house tax accounting team given they are generally not taxed at the corporate level. However, I soon learned that W. P. Carey is geographically diverse and has a large portfolio in Europe, adding income tax complexity and thus creating a need for in-house tax accounting expertise. Ultimately, I was offered the role and haven't looked back since!   
What do you think it takes to succeed at WPC?
It really boils down to two things. The first, taking ownership of the work you're doing and understanding the different nuances and complexities of your role. Second, realizing opportunities for others and working collaboratively across teams. Everyone at W. P. Carey is not only extremely talented at their role but also committed to improving processes across the company, which I think has contributed to our long-term success as an organization.
What's the best part about WPC?
Definitely the people! The work at times is challenging, but everyone I've worked with is willing to help to make sure you're thinking through all of the possible opportunities and getting to the best solutions. Collaboration and respect are also key at W. P. Carey, which makes for a great work environment where you feel supported every step of the way. There are also a lot of fun events that allow you to connect with others across the organization on a deeper level – such as the New York Marathon, the annual shuffleboard tournament and all of the diversity, equity and inclusion initiatives. When combined, this creates a very inclusive culture that feels like a family.