Why Tenant-Landlord Relationships Matter
W. P. Carey works with tenant Sonae MC to support their growing business
By: W. P. Carey Editorial Team
A Long-term Partner: Building Beyond the Original Transaction
Since our founding in 1973, W. P. Carey has been a long-term partner to our tenants. This means that when we invest in a property, we are also committed to advancing the tenant's business and look to support their evolving real estate and capital needs throughout the duration of their lease and beyond. 
W. P. Carey partnered with Sonae MC, a leading Portuguese food retailer, in 2018 when it acquired its mission-critical warehouse facility in the Azambuja logistics park, Portugal's prime logistics hub outside of Lisbon. Since its founding in 1985, Sonae MC has steadily grown its market share. Today, the company has more than 1,300 stores throughout Portugal and Spain, 35,000 employees and a broad range of products and services.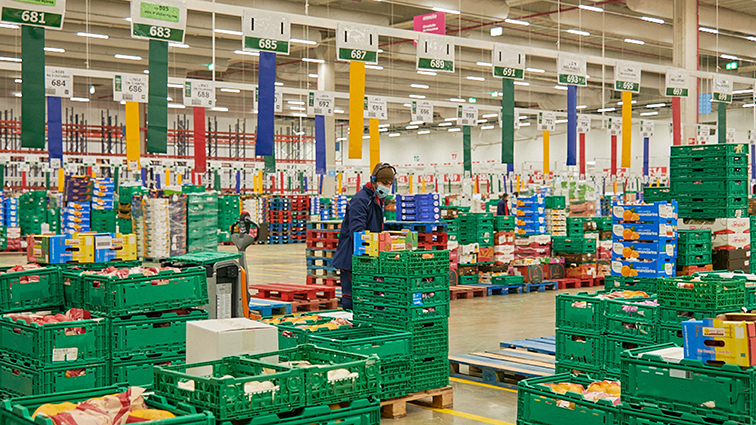 At the time of the acquisition, Sonae MC was experiencing rapid growth, particularly through its city-center convenience stores and e-commerce operations. In order to meet rising demand and continue executing on its strategic plans, the company needed additional food distribution warehouse space. 
"In recent years, Sonae MC has been expanding its store portfolio, mostly with small, convenience stores; in the last decade, 750 new stores were opened. This growth will continue for the next few years to solidify even more of our dominant market share. This means our company's logistics operation has to continue growing its warehouse footprint to be able to receive, prepare and ship an ever-growing number of merchandise," explained Rui Braz, Head of Area – Logistics Development at Sonae MC.
To support Sonae MC's growing business, W. P. Carey partnered with the company and agreed to fund a $28 million expansion of the Azambuja facility. Completed in 2020, the 300,000-square-foot expansion was custom built to Sonae MC's specifications and totaled over 840,000 square feet, making it the largest refrigerated warehouse in Portugal. With the additional space, Sonae MC was able to increase its capacity and speed of supply to Mainland stores in the central and southern regions of Portugal. 
"The Azambuja expansion was part of a plan to strengthen our logistic capability, which makes it a fundamental piece to the company's strategy," said Braz.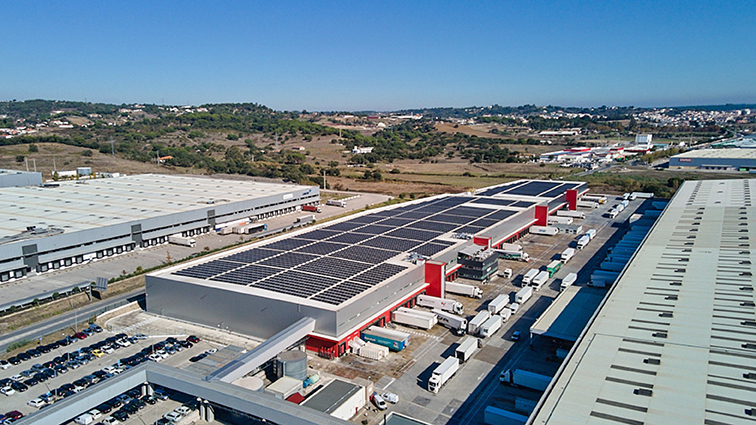 A Shared Vision: Committing to a Greener Future
Our ability to support our tenants' real estate needs goes beyond just expansions. We can also partner with our tenants on projects to help reduce their carbon footprint and meet their sustainability goals.
W. P. Carey and Sonae MC are both committed to creating a greener future, which meant the expansion of the Azambuja warehouse was built with sustainability in mind. In 2021, a solar roof generating an estimated 4,000 MWh/year was successfully installed on the newly expanded facility, earning a LEED Gold certification for the property. This makes the facility Portugal's first LEED Gold certified warehouse, an exciting milestone for W. P. Carey, Sonae MC and the country as a whole. 
"Receiving a LEED Gold certification for our new building in Azambuja, being the first in Portugal and, on top of that, the first for a refrigerated warehouse, is an important acknowledgement of our focus on sustainability. The thought that was put into multiple aspects like the isolation of the building, rainwater utilization system, and the investment in the photovoltaic solar plant–that reduces 30% of our electrical power grid needs for the entire facility–clearly portrays our intention in diminishing the operation's environmental footprint," Braz added. 
The new building is also equipped with innovative cooling and insulation systems that are more energy efficient and environmentally friendly. The joint delivery of fresh produce allows 20% fewer deliveries to shops, a reduction of 1.4 million km traveled per year and the equivalent of 1,100 tons of CO2 saved per year. 

A Win-Win: Long-term Benefits for Both Tenant and Landlord
W. P. Carey prides itself on serving as a long-term, flexible partner to its tenants. By building strong relationships we are able to not only understand the business objectives of each tenant, but also their unique corporate values. In the case of Sonae MC, we were thrilled to have the opportunity to support them and their business needs, while also advancing our goal of reducing the carbon footprint of our overall portfolio.
"W. P. Carey has had a fundamental role in the development of this project, proving to be the right partner along the entire process of building this warehouse and its sustainability and efficiency features, which we're all proud of," Braz concluded.
Associated topics to browse: