W. P. Carey's Approach to Sustainability
A three-phased approach for net lease REITs
By: Brooks Gordon  |  Head of Asset Management

Net Lease REITs are unique because our tenants typically retain operational control of the property.  This structure has enormous benefits for both landlord and tenant. The landlord is not exposed to operating costs or capital expenses and is able to own and manage a large and growing portfolio very efficiently. Meanwhile, the tenant retains operational control, enabling them to adapt the property to their specific operational needs.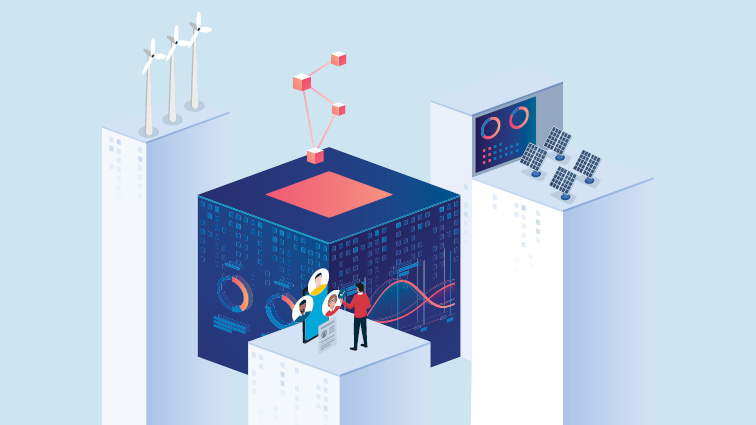 W. P. Carey prides itself on its proactive approach to asset management. Our goal is to create long-term relationships with our tenants, proactively working with their management teams to optimize their real estate to meet their evolving needs. In recent years, sustainability has grown to be a top priority for W. P. Carey and our tenant base alike. While the net lease structure has many benefits, it presents some challenges when it comes to helping our tenants reduce their carbon footprint. First and foremost, without direct operational control, it can be difficult for net lease landlords to access property-level emissions data in a scalable way. However, with real estate being one of the biggest contributors to global greenhouse gas emissions, net lease REITs must create the systems and processes to facilitate collaboration with our tenants to reduce the carbon footprint of the portfolio.   
To tackle the challenge, we employ a three-phased approach to quantify and reduce our portfolio's global carbon footprint: 
Step 1: Data – Scalable systems to collect and analyze our portfolio's carbon footprint data
The first step – and perhaps the most challenging for net lease REITs in general – is to collect tenants' energy usage data to accurately analyze and benchmark our portfolio. In 2021, W. P. Carey launched a program to leverage a suite of SaaS platforms to collect utility data in an automated and scalable manner. The data feeds into our proprietary business intelligence platform, enabling us to track energy usage, identify outliers and opportunities, and integrate with third-party benchmarking organizations. It also enables us to equip our tenants with tools to better manage and benchmark their own energy consumption. As of December 31, 2021, we've collected data from tenants representing over 30% of annualized base rent (ABR). In 2022, we intend to further expand this program throughout our portfolio.  
Step 2: Engagement – Systematic tenant outreach and collaboration
The next step is to proactively engage with tenants to jumpstart actionable conversations that lead to projects that reduce carbon footprint. At W. P. Carey, each asset manager is responsible for a portfolio of tenants across all property types and regions. Our asset managers develop long-term relationships with tenant management teams, providing a direct and ongoing dialogue about the tenant's business and how they can operate more effectively in their real estate. These conversations have created direct opportunities to pursue sustainability projects that both lower tenant operating costs and enhance W. P. Carey portfolio value. 
Step 3: Action – Targeted sustainability projects that lower carbon footprint
The final step is to act on the insights and identify property-level sustainability opportunities within the portfolio. Sustainability projects fall within five key areas: renewable energy opportunities, building energy retrofits, existing building green certifications, new construction green certifications and tenant energy audits. In addition to the primary goal of reducing carbon footprint, collaborating with our tenants to invest in sustainability projects has several key benefits. For the tenant, a more efficient building reduces operating cost and helps reduces the tenant's scope 1 and 2 emissions. For W. P. Carey, sustainability projects provide an enormous addressable opportunity set of accretive investments within our existing portfolio. These projects enable us to extend leases, enhance criticality of properties and improve the overall value of the portfolio.  
Conclusion
Reducing the carbon footprint of a global net lease portfolio is an enormous long-term challenge. However, by developing a scalable, technology-driven approach to collecting data and engaging with tenants, we can systematically identify sustainability opportunities that are beneficial to the planet, attractive to tenants and improve our broader portfolio. At W. P. Carey, we're committed to scaling up this effort and being an innovative sustainability leader in the net lease industry. 
Associated topics to browse: