Here Comes the Sun! 
Solar for Commercial Real Estate Tenants is on the Rise
By: Nicolas Isham  |  Asset Management
Real estate, one of the largest contributors to carbon emissions, accounts for approximately 37% of the world's greenhouse gas emissions. This makes it a critical sector in the global effort to combat climate change. Fortunately, there are many solutions available to help reduce the carbon footprint of real estate, and one of the most impactful is solar power. This article discusses key benefits of installing solar panels for CRE occupiers.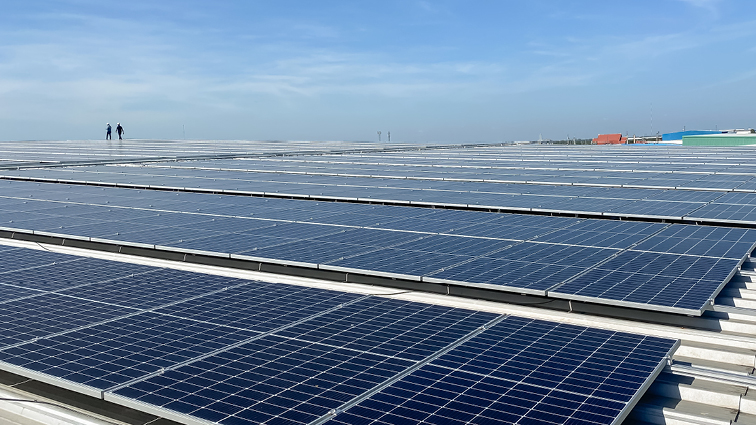 Save on the Cost of Power
Solar panels allow buildings to generate their own electricity, reducing the amount of power tenants need to purchase from the grid. This is particularly beneficial for commercial real estate, where energy costs can be a significant expense for tenants. By installing solar panels, tenants can reduce energy bills, freeing up resources to reinvest in their businesses or operations. In addition, they can potentially earn revenue by selling excess power back to the grid through net metering programs. 
Hedge Against Utility Rate Increases
The cost of energy varies and can rise unexpectedly due to factors like fuel costs or infrastructure maintenance. As a result, occupiers who rely solely on the traditional grid electricity for their power are subject to rate increases that can impact their operating costs. Based on data from the U.S. Energy Information Administration, electricity costs in the U.S. have increased by 2.28% on an annual basis from 2005-2020 and 7.08% since 2020. Through solar energy, companies can protect themselves against unplanned rate increases and stabilize their energy expenses. 
Solar panels can also reduce over-reliance on the grid during peak periods when the electricity demand is high compared to the supply. Moreover, solar panel systems have a long lifespan and require minimal maintenance. It means tenants can continue to benefit from the fixed cost of solar energy for many years, even as traditional grid electricity rates continue to rise. 
Reduce Carbon Emissions and Support Corporate Sustainability Goals
Traditional energy sources, such as fossil fuels, produce greenhouse gas emissions that contribute to climate change. On the other hand, solar panels generate electricity using the sun, a renewable energy source that does not produce harmful emissions. Occupiers who install solar panels can minimize their carbon footprint and contribute to the wider goal of reducing greenhouse gas emissions. It can also help them achieve their corporate sustainability goals and align with the expectations of their stakeholders, including investors, customers and employees. 
Receive Renewable Energy Certificates (State Dependent) 
Tenants who install solar panels on their building can also receive Renewable Energy Certificates, or RECs, to offset carbon emissions. One REC is issued for every MWh of electricity generated and delivered to the grid by a renewable energy resource. The use of renewable energy, verified with RECs, ensures a company's electricity is provided from renewable sources that produce low- or zero-emissions, thereby reducing the tenant's market-based scope 2 emissions.
Start Enjoying the Benefits of Solar with W. P. Carey
Installing solar is one of the best things companies can do to shrink the carbon emissions of their buildings. If they lease their real estate, leveraging their landlord relationship is a great way to explore options for solar installation. 
W. P. Carey, a leading real estate investor with over 1,400 properties, recently launched its CareySolar program, a solution providing eligible tenants the opportunity to take advantage of rooftop and carport solar installations on their leased properties with no upfront investment. By embracing opportunities like this, companies can save money, reduce their carbon emissions and help the environment. Contact W. P. Carey today to learn more! 
 
Associated topics to browse: