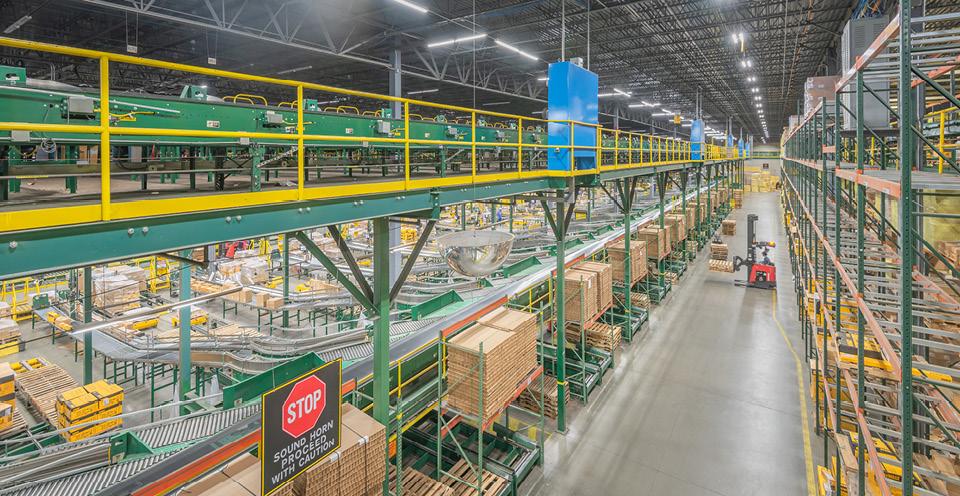 Sale-leaseback with S&P 500 global tool manufacturer
Stanley Black & Decker
W. P. Carey provides capital injection to fund growth initiatives
Seller Description: Stanley Black & Decker is one of the world's largest manufacturers of hand and power tools. An S&P 500 company, Stanley Black & Decker employs more than 53,000 people across more than 60 countries.
Total Investment: $94 million
Transaction Type: Sale-leaseback*
Location: North and South Carolina
Square Footage: 1.2 million square feet
Facility Type: Logistics facility
In 2019, W. P. Carey completed a $94 million sale-leaseback of a high-quality logistics and distribution facility located on the border of North and South Carolina. The 1.2 million-square-foot facility is leased to Stanley Black & Decker, Inc., an S&P 500 global manufacturer of hand and power tools, and serves as its second largest distribution center in the U.S. used primarily for distribution to its east coast markets and South America. It is located in close proximity to key transportation routes, including Interstate 485 and Interstate 77. The lease is guaranteed by the tenant's parent company, which is rated A by Standard & Poor's and Baa1 by Moody's.
The sale-leaseback provided the company with capital to reinvest in its core business and use for strategic growth objectives and demonstrates W. P. Carey's ability to serve as an alternative source of capital for large, investment-grade companies.
*In a sale-leaseback, a company sells its real estate to an investor like W. P. Carey for cash and simultaneously enters into a long-term lease. In doing so, the company extracts 100% of the property's value and converts an otherwise illiquid asset into working capital to reinvest in its business or pay down debt, while maintaining operational control.