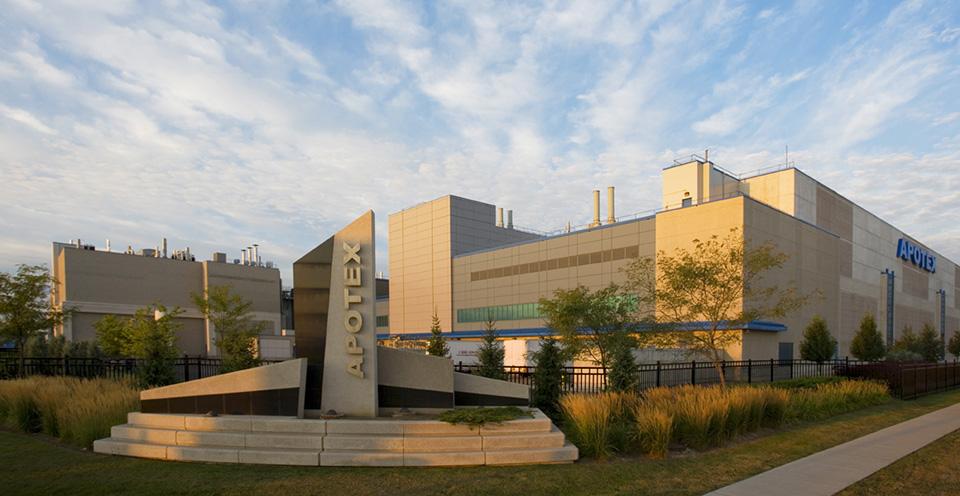 Sale-leaseback with global pharmaceutical company
Apotex
W. P. Carey provides sale-leaseback capital to finance a portion of PE firm's buyout
Tenant Description: Founded in 1974 and headquartered in Toronto, Apotex is a global pharmaceutical company that engages in the development, production, marketing and distribution of generic (off-patent) and proprietary pharmaceutical products.
Total Investment: $468 million
Transaction Type: Sale-leaseback*
Location: Canada
Square Footage: 2.3 million square feet
Facility Type: 11 pharmaceutical R&D and advanced manufacturing properties
In April 2023, W. P. Carey completed the $468 million sale-leaseback of an industrial portfolio comprising four pharmaceutical R&D and manufacturing campuses in the Greater Toronto Area. The portfolio is leased to Apotex Pharmaceutical Holdings, Inc., a global pharmaceutical company and the largest generic drug manufacturer in Canada. The portfolio represents the vast majority of Apotex's global operations, comprising 11 facilities covering 2.3 million square feet and located in attractive industrial submarkets. The assets are triple-net leased on a master lease for a 20-year term with fixed annual rent escalations (with all rent paid in USD). The sale-leaseback also closed concurrently with private equity firm SK Capital's majority buyout of Apotex, financing a portion of the buyout.
*In a sale-leaseback, a company sells its real estate to an investor like W. P. Carey for cash and simultaneously enters into a long-term lease. In doing so, the company extracts 100% of the property's value and converts an otherwise illiquid asset into working capital to reinvest in its business or pay down debt, while maintaining operational control.