Alberto Gomes Da Silva
Human Resources
Vice President, Head of Diversity & Inclusion, Equity & Compensation Manager
Employee Spotlight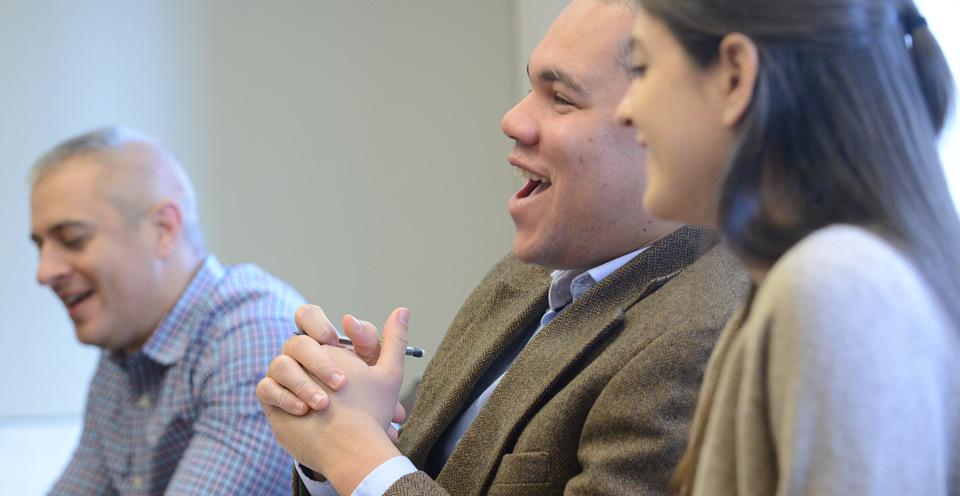 "As Vice President, Head of Diversity & Inclusion and Equity & Compensation Manager, my position is very unique. On one end, my role is very quantitative and analytical, managing all aspects of cash compensation for our employees including base salary, bonus and stock payment. On the other end, it's very much focused on the human element, building out our new company-wide D&I initiatives and formalizing policies. The core, however, is about helping people, which is what I love most."
Describe your career journey.
My career journey has been a long one. I grew up in Brazil and started working at the age of 12 tutoring my classmates. I taught English while in college and maintained a full-time job working for IBM. Eventually IBM offered me a position in their headquarters in NY, and I moved to NYC in 2016. After two years in their Global HR department, I decided to answer a recruiter's call and explore the opportunity at W. P. Carey. I was a bit scared. I still wanted that 'big company' impact in terms of revenue and market cap, but I also wanted that 'small company, tight-knit' feel. From my first interview at W. P. Carey, I could tell this was a group of people that really cared about each other and that were not only committed to working hard, but to recognizing and celebrating each other's successes. 
What's the best part about WPC?
WPC's culture was a big part of why I chose to join the firm. I love how close-knit it is. My colleagues are like family to me, and that support system is such a big factor in why I love going to work each day. There is a comradery here that you just don't get in other places. Differences are embraced, and everyone can feel comfortable showcasing their personality and being themselves. The company not only cares about the growth and success of its employees, but it actively invests in them. There are innumerable opportunities to grow and learn here and become better people both professionally and personally. We are encouraged to work hard and do the best we can. When mistakes are made, we learn from them and grow. It's a very healthy work environment to be a part of.
What do you think it takes to succeed at WPC?
Creativity, passion and commitment. WPC pushes you to think outside of the box and it's definitely noticed and appreciated when you take a creative approach to problem solving. I think passion is another big factor. Caring about what you're doing and the people you're doing it with really shines through in your work. And lastly, I think it takes commitment. Go all in and immerse yourself in your work, the people, the culture and you'll feel a real sense of belonging.